A blog for students in my introductory classes in government, and any interested passersby. You'll find news items and random stories that illustrate any of the topics we cover in class. Special attention will be paid to the constitutional issues associated with contemporary issues and disputes. Feel free to send me stories you find important. Please note that due to spam, I'm limiting the ability of people to comment on these pages. My apologies.
Monday, October 17, 2016
From the Pew Research Center: In Presidential Contest, Voters Say 'Basic Facts,' Not Just Policies, Are in Dispute
More evidence of political polarization - as well as selection bias.
-
Click here for the article
.
Some graphics pulled from the article: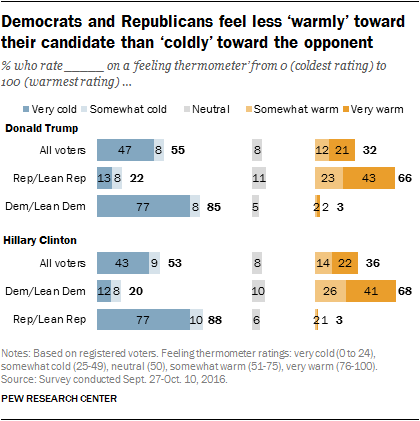 Posted by

Kevin Jefferies
at 4:04 PM