There's a reason Republican candidates dominate statewide office.
-
Click here for the article
.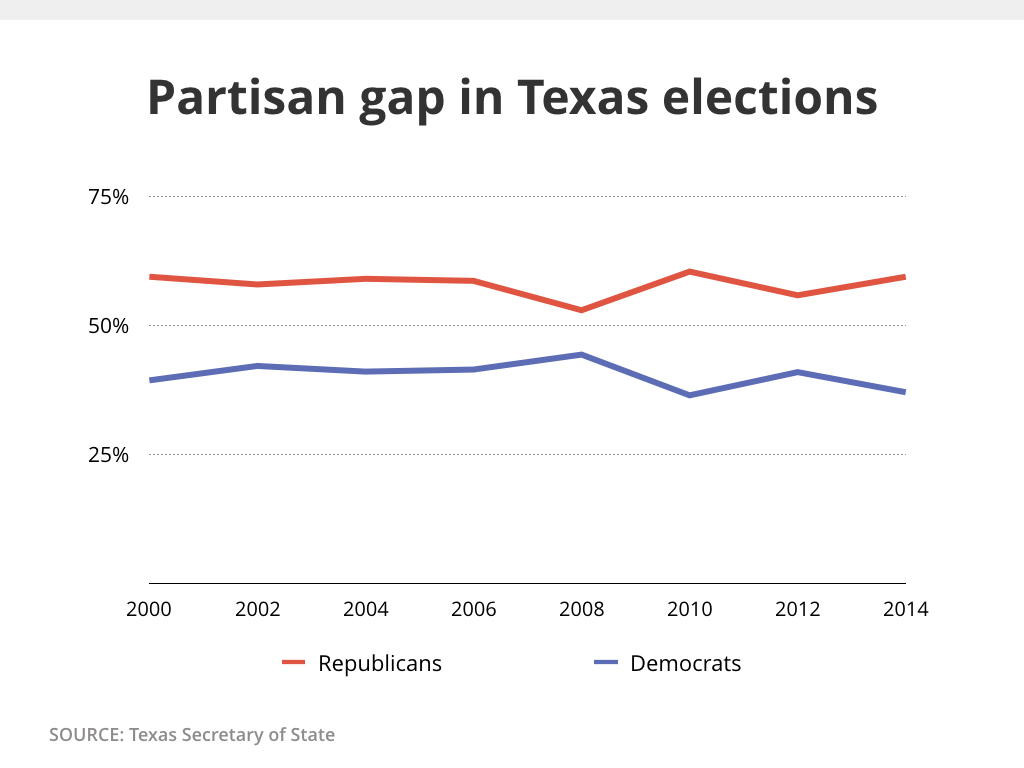 Republicans have had the upper hand in Texas elections for the past two decades, winning every statewide election starting in 1996. Since 2000, the size of that advantage has changed from year to year; in the latest two presidential elections, it shrank, expanding again in the interim years when Texas elects its governors and most other statewide officeholders.
The numbers here represent the averages for Republicans and Democrats in statewide elections where both major parties had candidates. Races that featured a Republican and one or two third-party candidates were not included since this is a measure of the strength of the major parties.
The average margin for this period was the smallest in 2008, when the average statewide candidates were separated by 8.6 percentage points, and the largest in 2010, when they were 23.9 percentage points apart.
The general elections will be competitive again when the lines cross, which they haven't done since 1994.